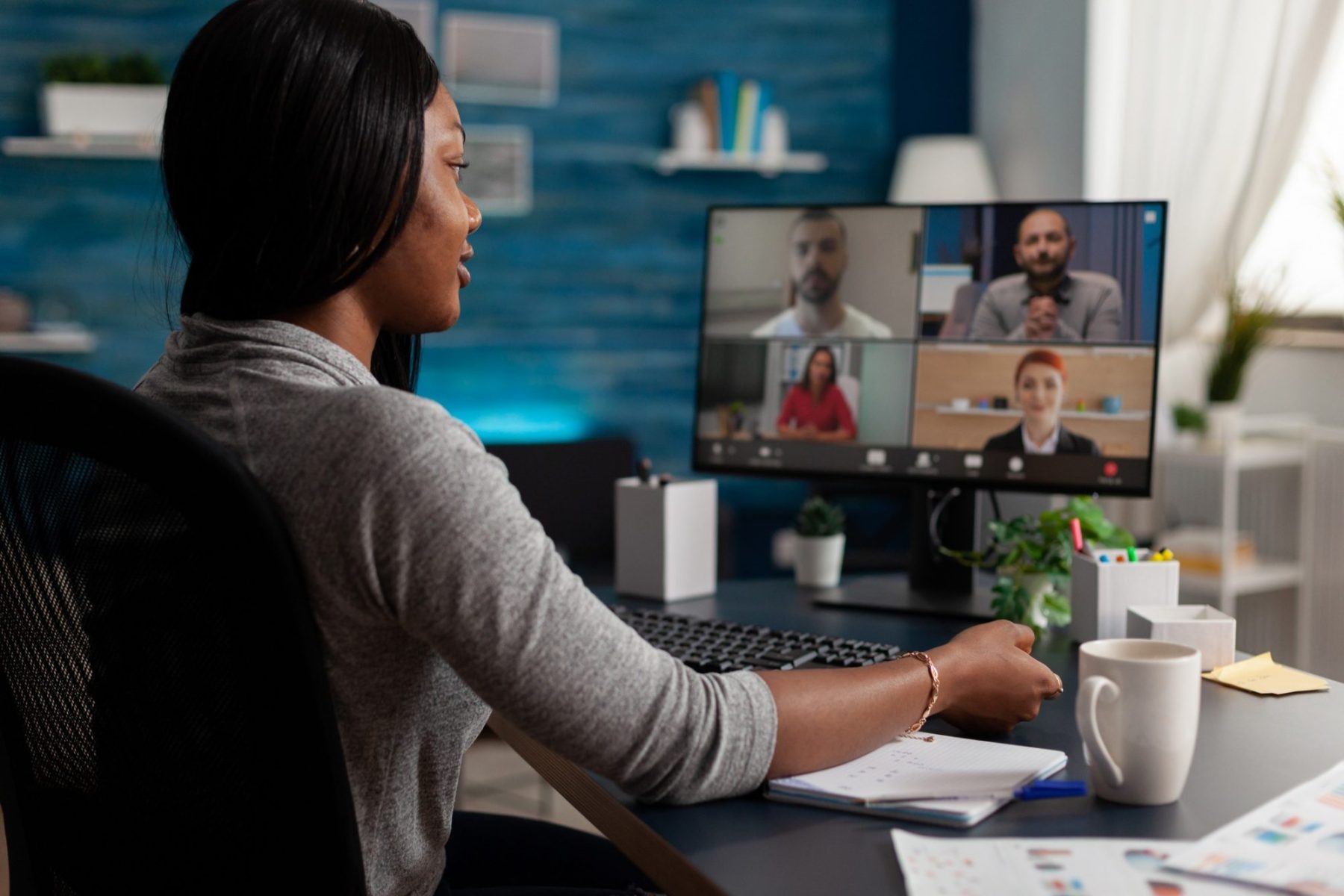 26 May

Expert Eric Hall Weighs In on the Importance of Expanding Choices

Breakroom Choices works in tandem with experts across industries, including Eric Hall. If you've worked in the food and beverage industry, you'll see how much has changed in the past 20 years. Traditional vending still has its place, but the future is far beyond this.

We took the opportunity to interview Eric Hall, who weighs in on the importance of expanding breakroom options. As breakroom providers, we discussed how marketing, the pandemic, and general buyer trends are changing the vending industry – again. We share the belief that we should go beyond the standard offerings and meet the customer's needs directly. Again, the traditional products will always be important, but the future indicates far more opportunity lies ahead.

The following are excerpts from our interview.
Thank you for taking the time to chat with us! Patrick, Jon, Ryan – the whole Breakroom Choices company – is thankful for your expertise!
Thanks! Happy to be here.
Would you mind sharing who you are and what you do?
My name is Eric Hall. I have over 30 years of experience in the food and beverage industry. I started my career at VSA (which is now called Vistar), but I've also worked for major CPG suppliers prior to Compass Marketing.
Now you work at Compass Marketing, right?
Correct.
And what do you do at Compass Marketing?
Compass Marketing is a multi-faceted agency that provides experienced services for clients in the following: Specialty Channels, Digital / E-Commerce, and Creative Marketing. I lead the Convenience Services channels, which includes managing National Accounts, Vistar, and contributing to other specialty retail markets.
You mentioned you focus on Specialty Channels. What does this mean exactly?
Compass Marketing focuses on the checkout areas of Specialty Retail, particularly "impulse items" and has expanded to other white space coverage opportunities.
By white space coverage – for those who are not in marketing – this is referring to unmet customer needs after analyzing, correct?
Yes, it's basically analyzing the existing product offerings and markets and finding the holes. Then, I can recommend where companies should fill this hole by upselling, cross-selling, etc. to meet customer needs – and ultimately, make money.
Let's talk about non-food items in markets. Breakroom Choices has adopted your advice – and they are kicking themselves for not doing it earlier! In fact, if the real estate is there, they instinctively add more products.
That's great. I'm glad operators like Breakroom Choices are able to implement my expertise!
For readers who are not familiar, you believe non-food items are an unmet customer need nearly everywhere, right?
After multiple studies and many years in this industry – yes. I've been saying it for a while now, but helping operators adopt it is easier said than done.
If the potential to increase cash flow and customer satisfaction is there, why do you think some companies are hesitant to offer non-food products? (Obviously, food and beverage has been the bread and butter of breakrooms for a long time.)
Great question. I think even if companies are aware that it would be beneficial to add non-food products, it can be hard for operators to commit to change. They can be creatures of habit – which we all can be sometimes, right? And frankly, many companies aren't even aware they should be making this change.
That makes sense. Plus, some markets may not even have the real estate to add it, even if they wanted it, right?
Right. There are so many factors behind why other operators aren't doing this like Breakroom Choices.
Well, thanks to you, they're able to stay ahead!
That's very kind of you.
If you had to boil it down, what do you think it really comes down to?
It all comes down to customer needs and profitability. Profitable items – not necessarily based on turns – have little price objections when consumers have the immediate need. It's about what the customer wants – not just what historically sells well.
The travel channel translates easily to micro-markets, actually. For instance, someone boarding a plane or train. Let's say you're in a hurry for your flight. You're rushing to get out of the house. When you get to the airport, you realize you forgot to pack medicine. If you start to get a headache, price is irrelevant. People will pay to get medicine, regardless of the price.
That's true. I would pay a lot more than I typically would to avoid a headache in a time of need, whether that's before a big meeting or jumping on a 5 hour flight.
Exactly. It's about offering the convenient choice.
In other words, people buy with emotion, not with their wallet?
Kind of. Purchases are often impulsive. If they see an item in a market, it reminds them to buy it. The value of items is significantly higher if they have an immediate need.
A good example is at Subway. You already were there to buy a sandwich, but upon checkout, you see fresh baked cookies so you add it to your order. Simple and effective! Recent consumer studies have shown that unavailability is the only reason the consumer didn't buy a product. In these studies, when they were asked why they didn't purchase treatment for whatever health issue they were facing, the number one response was this: it wasn't available. That's why they didn't buy it. The demand was there, but the supply was not.
This seems like a logical response. Why do you think most vendors aren't experimenting with non-food items?
The vending machine industry has changed a lot over the years. Keeping up can be tough. At some point, you have to learn when to say "no" too. Even if you know it's a good idea, it can be hard to commit. Warehouse space may be a problem or it simply costs too much to implement. It's easy to stick with what works.
Many companies have been successful sticking to candy, snacks, and beverages for a long time. What's the incentive to offer anything outside of this like Tylenol? It requires more time, investigation of purchasing sources, pricing, etc. In other words, it takes dedicated time to analyze.
Those who are willing to spend the time investigating the customers' needs will come out on top. It's like when technology advanced and touchless payments were added. Maybe it's difficult at first, but then you ask yourself, "Why didn't I do this earlier?"
The "early bird gets the worm," as they say, right?
Exactly. Satisfy the customer and the rest will follow.
It sounds like convenience is key to profitability.
Yes. Solve their problems quickly and easily and they will buy. Having products available in market stores eliminates the customer from having to make other stops to get what they want on the way home. Consumers will pay for convenience.
For instance, during the height of COVID, vitamins like C, D, Zinc, etc. at checkout lanes sold extremely well. Why? Because the customer is already there.
I think another example would be a stain removal pen. Office coffee might be a key staple, but shouldn't a stain removal pen be part of this, too? How many of us have spilled on a crisp, white shirt right before an important meeting?
The answer is simple – it's up to vendors to meet demand.
Absolutely. Since adding it, Patrick, Jon, and Ryan talk about how they missed capturing market share even earlier by adding more non-food products. The results speak for themselves! They truly believe in your expertise and see this idea needs to be everywhere.
I'm glad they're getting results! Innovating can be tough, but worth it.
In your opinion, what is an underutilized product at the "impulse items" checkout area?
Health and wellness items! If you have a headache or a sore throat, you want a solution right away. That seems like an underutilized group of products to me.
Right. Health and wellness is important in breakrooms.
Yes, the workplace or office goals often state to provide a healthy environment for employees. Increase productivity by adding OTC medications such as Tylenol, DayQuil, cough drops, vitamins, etc. Even remote workers in residential market locations don't want to have to leave to find treatments.
So true! Which leads me to my next question: do you think this applies to a residential market as well?
Absolutely. Breakroom Choices is well on their way here already too. With the growth of remote work, breakrooms are simply changing form again. Many apartments are offering more services to tenants to recruit and retain tenants. Offering the late night candy, detergent on-site, fresh food, coffee – you name it – can be a huge deal breaker to tenants. This same idea applies to employees, who often consider company perks like free snacks in the office.
Breakroom Choices is having a lot of success in the residential space in Salt Lake City and Phoenix currently. Do you think the future is in the residential space? Is this the next opportunity outside of the office?
Yes, with the shift to more remote work options, residential spaces need to meet consumers in a new way. If the employee isn't in the breakroom, why not bring the breakroom to them? More convenience, less commuting time, and satisfied customers.
What do you think the future of breakrooms looks like in 2023?
It's about offering what the customer wants, which leads to incremental profit for the operator. The benefits of this? Account retention and healthier environments.
And what do you think the future of breakrooms looks like in the next 10 years?
Great question. I guess we'll see! It all comes down to customer satisfaction. If "it wasn't available" is the number one reason customers don't buy a product, then this is a simple supply and demand response. Customer satisfaction doesn't have to be complicated – and the principles of full markets, better products, up-to-date technology, etc. are always going to be important.
What do you love about working with Breakroom Choices?
I love that Patrick – and Breakroom Choices in general – is willing to think innovatively. His entrepreneurial spirit and successful track record is well-known. They pivot quickly to provide the best customer experience. This includes superior product choices, which starts with simply more options!
Any final thoughts? Why should vending businesses look to offering non-food products?
Like any industry, the vending industry is constantly evolving. First, with the introduction of new technology (such as micro-market setups vs. machines which allows for space and higher price points). Now, it's evolving again to include the additions of necessities and more product categories.
Thank you again for your time, Eric!
Anytime. It's a pleasure to share my expertise and experience. I look forward to seeing other operators adopt this mindset like Breakroom Choices!