22 Feb

Convenience is the Key to Employee Happiness in Phoenix Offices

With a faster-moving workplace environment and the talk of quiet quitting, it's not surprising that HR has their work cut out for them. Now more than ever, it's essential for employers to find ways to stand out from the competition. Of course, that's easier said than done. As a result, businesses must find creative ways to retain, engage, and recruit employees. One way to do this? Simple: improve employee happiness through convenience!

For starters, great breakroom solutions offer convenient snacking and beverage options. It's a simple yet impactful employee perk that everyone at the office is sure to love. When you work with Breakroom Choices, we'll help you build a convenient and modern breakroom experience that fits the needs of your business.

Ready to learn more? From high-tech micro-markets to healthy vending services, keep reading to find out how you can improve your Phoenix breakroom.
The Case for Convenience in Phoenix Breakrooms
Did you know that 83% of shoppers consider convenience a bigger priority than they did 5 years ago? However, many businesses are underestimating convenience as an employee retention factor and recruiting strategy. But the truth is that convenience is more vital than ever. When you focus on making a convenient workplace with an accessible and high-quality breakroom, you can improve productivity, engagement, and overall employee happiness.
Upgrade to a Micro-Market for More Employee Happiness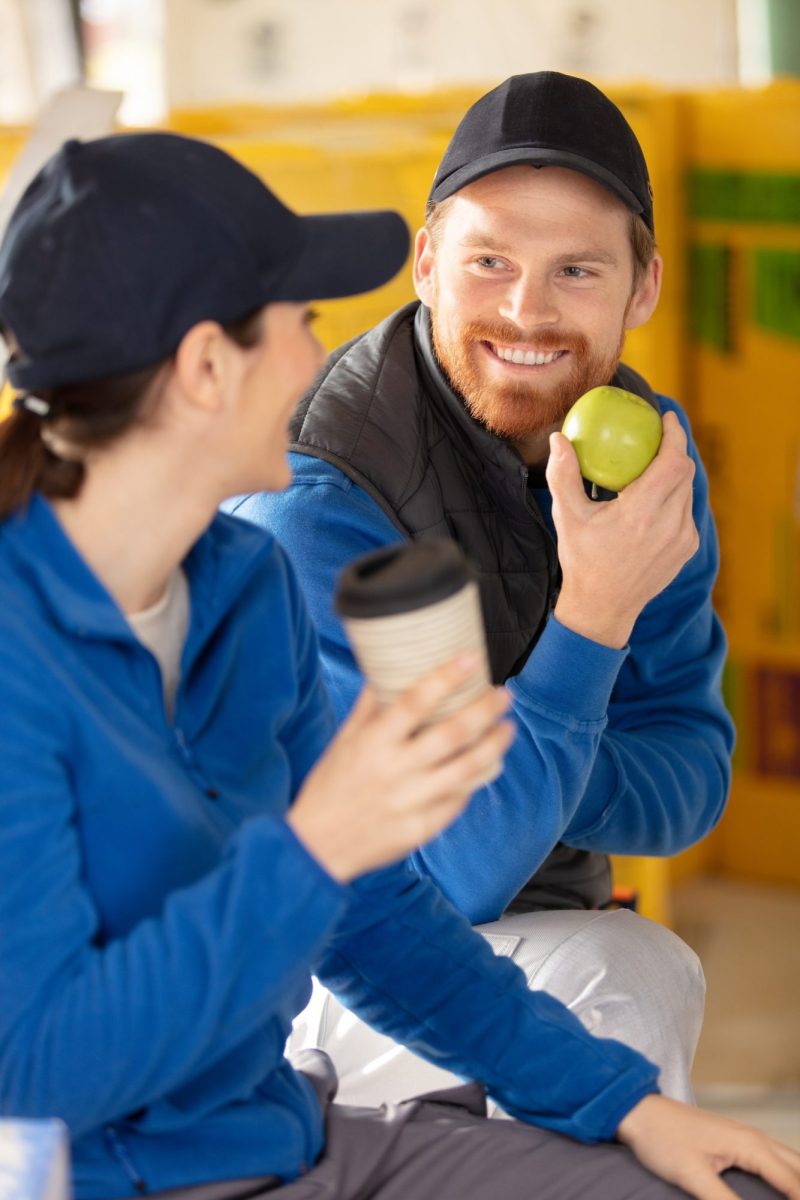 One way to instantly improve break room convenience? A micro-market! With a self-checkout kiosk, micro-markets are a safe, easy, and secure way to shop. This technology allows employees to pay in seconds by card or mobile wallet. So you can keep things fast and convenient. Plus, micro-markets are open 24/7. Therefore, you'll never have to worry about your staff going hungry or having to leave the office to find fresh meals. They'll feel good and be productive no matter what shifts they're working!
When you work with Breakroom Choices, we'll keep everything full, too. We monitor levels remotely or check stock in person regularly. You can choose whichever is best for you! And guess what? We have more than a thousand products to choose from and counting — from healthy options to tasty snacks for your Phoenix pantry service. Plus, we'll help you upgrade your break room service and aesthetics. We'll help you transform your break room with convenient solutions. If you aren't quite ready for a full micro-market, we also offer incredible vending and office coffee services!
Top Phoenix Vending Services
Similar to micro-markets, employees can have multiple ways to pay for coffee. So they'll be glad to have all their favorite snacks and beverages available in one place. With our modern vending machines and remote monitoring, we always know what you need to restock and when you need it. Therefore, your office vending machines will always be stocked with employees' favorite refreshments!
An Excellent Office Coffee Service Boosts Employee Happiness
A fresh cup of coffee is the best way to start the workday! When you work with Breakroom Choices, your staff will have access to coffee all day and night with a fully stocked office coffee service. Coffee in the breakroom is a staple for a reason, so give employees the caffeinated beverage they love most! This will save them from spending extra time and money at a local cafe. Convenience is the answer!
Choose Convenience With Breakroom Choices
With 25 years of experience, we're highly skilled experts in the office vending industry. We offer flexible choices, so you can choose what makes your employees happy! No matter what, we'll work hard to accommodate your needs. Contact Breakroom Choices at 866-246-4239 or info@breakroomchoices.com for more information about our micro-market, office coffee, pantry service, or healthy vending services. We look forward to working with you!